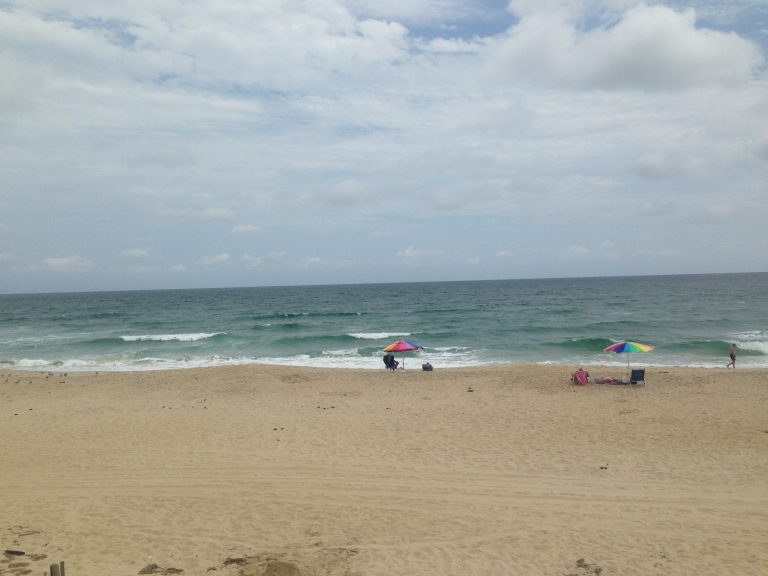 The beaches in the Outer Banks have been voted in the top 5 of family friendly beaches for years and years. From building sandcastles to boogy boarding you'll be sure to make plenty of great family memories.
The OBX is a 200 mile long string of barrier islands with over 100 miles of shoreline connected by the legendary two land NC 12 highway. 
Depending on where you are staying, you can find public beach accesses with parking and bath houses or beaches best accessible by 4×4 off road vehicles. 
In the OBX, there is not one beach that everyone goes to like you might find in some larger city beaches. Because the islands are generally about a mile wide, most people usually go from their accommodations and walk or drive to the beach access that's closest, or towards the sound waters.
At Paradise by the Sea, there is no need to drive to a public beach access unless you want to. We have access through a private neighborhood path which is sandy or you can choose to walk on a hard surface down White Street. Neither of these accesses have public parking so you should have less crowded areas than those with public parking. Whichever path you decide to take, the beach is less than a 2 minute walk as it is the 3rd house back from the ocean.
At both the Sea Urchin Inn and Ye Scurvy Sea Dog, you are pretty much right on the beach when you step out the door!